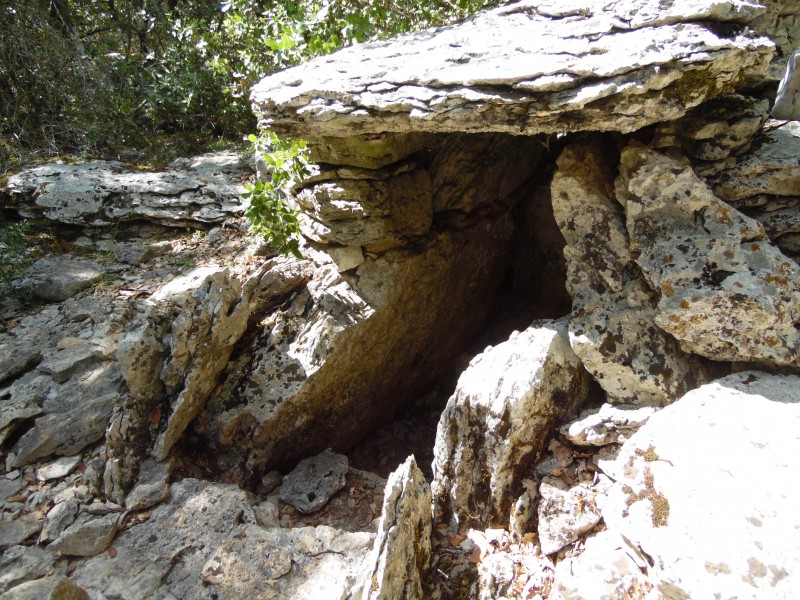 Méjannes-le-Clap, from the Prehistoric times to modern days...
Let's time-travel back 5000 years, here, on the plateau of Méjannes-le-Clap. Forget about the endless uninhabited wide-open spaces that come to your mind. There were more inhabitants in Méjannes in the prehistoric times than there are now!
Several sites dating back to the Paleolithic era have been found around the village. There are 42 huge stone tables called dolmens in the neighbourhood (among which the "Table des Turcs" and the "Maison des fées". They are believed to have been funerary monuments. There is also the site of the Grotte de l'Aigle, where over 2914 bone fragments and no less than 82 tools were unearthed.Together with other prehistoric sites, they are a sure sign that our prehistoric ancestors had settled in the area. The nearby Cèze river and the many fish that live in it were probably what led them to do so.

Because of its ideal location, the plateau remained a home to men through the centuries, as can be told by the Gallo-Roman remains or the "Aven-grotte de Peyre-Haute", which appears to have been occupied at least until the Middle Ages, sometimes as a shelter for men and sometimes as a sheep pen.